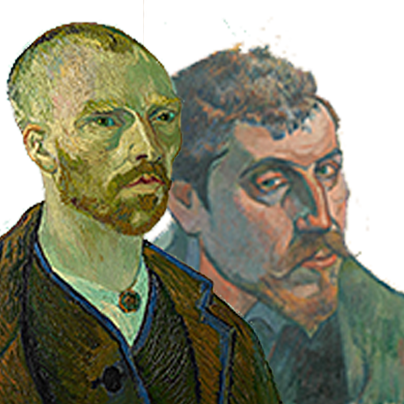 Turn&Learn ….
more about the relationship between Gauguin and van Gogh.
Paul Gauguin and Vincent van Gogh had an artistic bond and friendship, which led Gauguin to join van Gogh in Arles, south of France at the 'yellow house.'
The artists lived and worked together painting the same subjects, each in his own style. However, van Gogh's dream of turning the 'yellow house' into the Studio of the South never materialized. WHY..?