2017 Independent Toy Award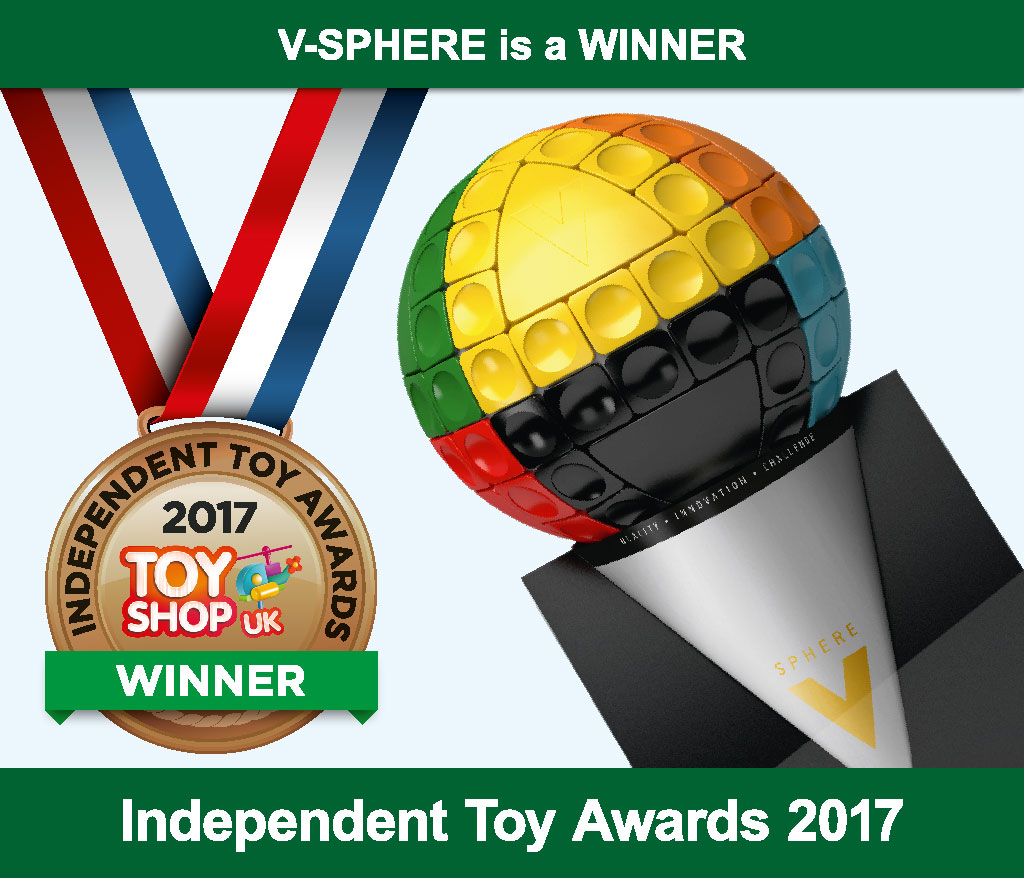 We are delighted to announce that the  V-Sphere™ has been selected as a winner in the 2017 Independent Toy awards.
In a year which saw a host of fantastic entrants we are incredibly proud to see the V-Sphere™ gain even more recognition in the puzzle and toy community. 
Appropriate for every age, tactile, engaging and most importantly - endless fun!