V-Cube is in Latvia for Brain Games' cubing contest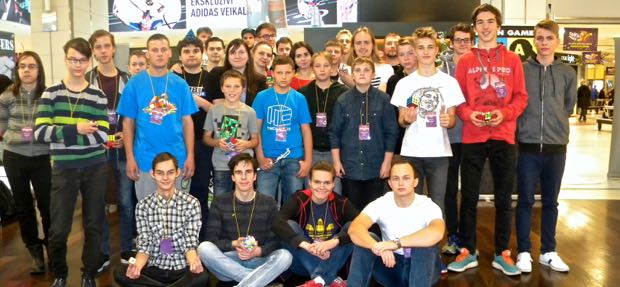 More than 30 participants gathered from all over Latvia as well as Lithuania, Estonia and Belarus and competed in over 20 different cubing disciplines ranging from entry-level to advanced cubes.
Cubers competed in speed solving in Latvia's largest biannual competition
V-Cube had to be there!
The event took place in the Riga Plaza shopping center over a period of two days full of fun, record setting and community growing!
Brain Games, the competition's organizers and largest board game distributor in the Baltic countries are doing a great job at popularizing cubing through their two annual contests that grow larger every year!
We are happy to be involved in such initiatives that popularize the sport and bring the global cubing community together so thanks to everyone that came out to play and we are looking forward to seeing you all in April, in the next Brain Games contest!
Latvian Open is one of the biggest speedcubing competitions in the Baltic countries and is organised by Brain Games, V-Cube's official distributor in Latvia.
The competition was held on 22-23 October in Riga and brought together Latvia's best speedcubbers.
Take a look at the Latvian Open 2016 results.