V-Cube at 2 'Top-of-the-Line' Toy Fairs!
Nuremberg Toy Fair & Toy Fair New York 2016
Verdes Innovations S.A., will participate in two leading International Toy Fairs in 2016, Nuremberg Toy Fair 27 Jan - 1 Feb /2016 and Toy Fair New York 2016 in February.
The new, impressive V Cube stand will display our range of products presently available in stores in many countries, as well as V-Collections amazing new theme V-Cubes.
Our goal is to reach V-Fans worldwide with availability of your favourite V- Cubes in fine toy stores in your country and give you the best possible service through our reliable distribution partners.
The Nuremberg Toy Fair 27 Jan-01 Feb /2016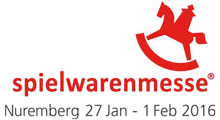 The Spielwarenmesse International Toy Fair Nurnberg, held annually since 1949, is the largest international trade fair for conducting new business and showcasing new toys and games. Find more about Spielwarenmesse® 2016
North American Toy World 13-16 Feb 2016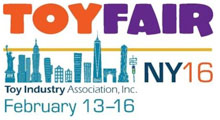 The New York Toy Fair is the largest toy fair in North America, with exhibits covering the full range of industry products from classic toys to interactive entertainment. As the largest youth and kid entertainment show, the Fair attracts a world of industry professionals. Find more about ToyFair-NY
Tags: Fair